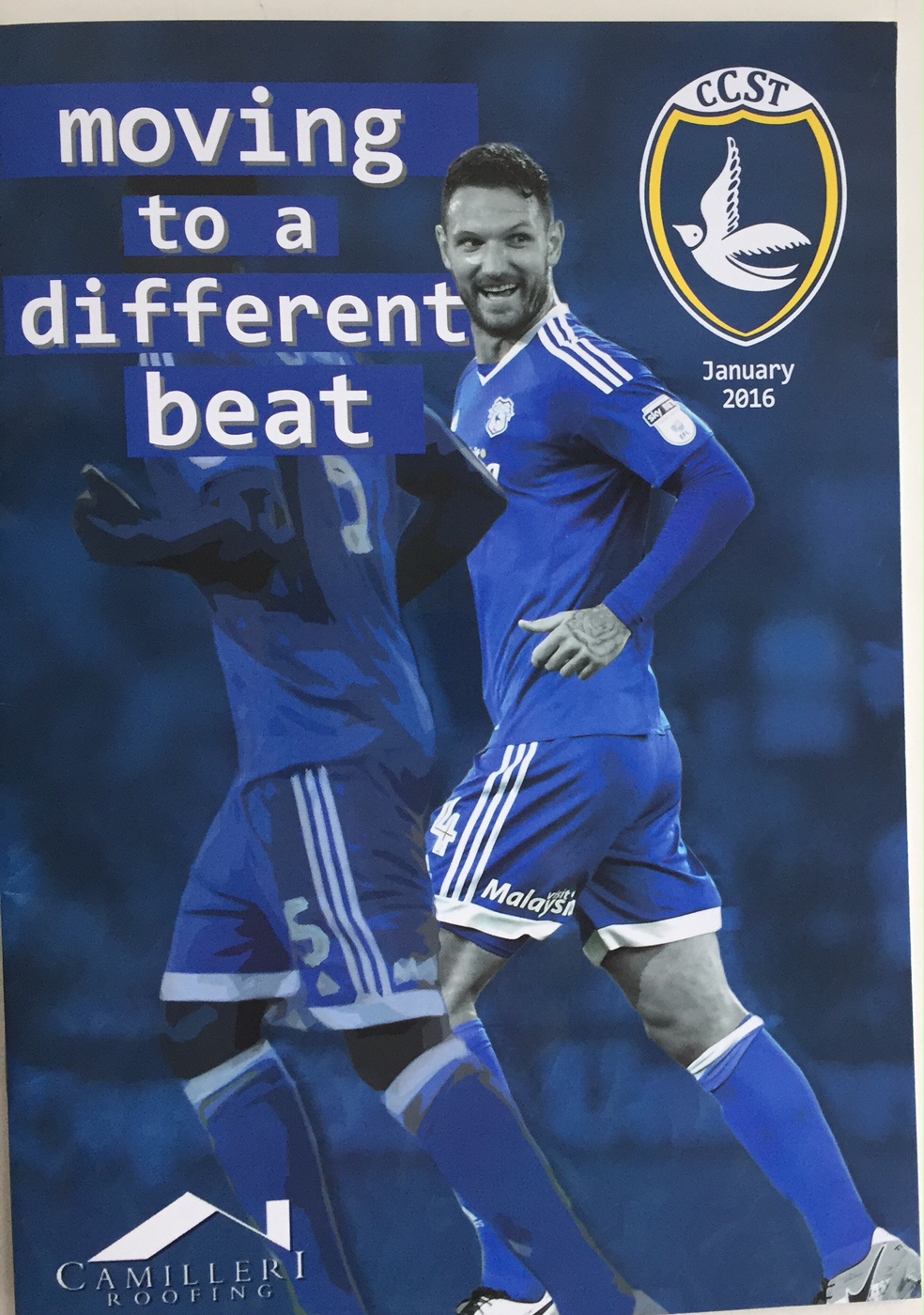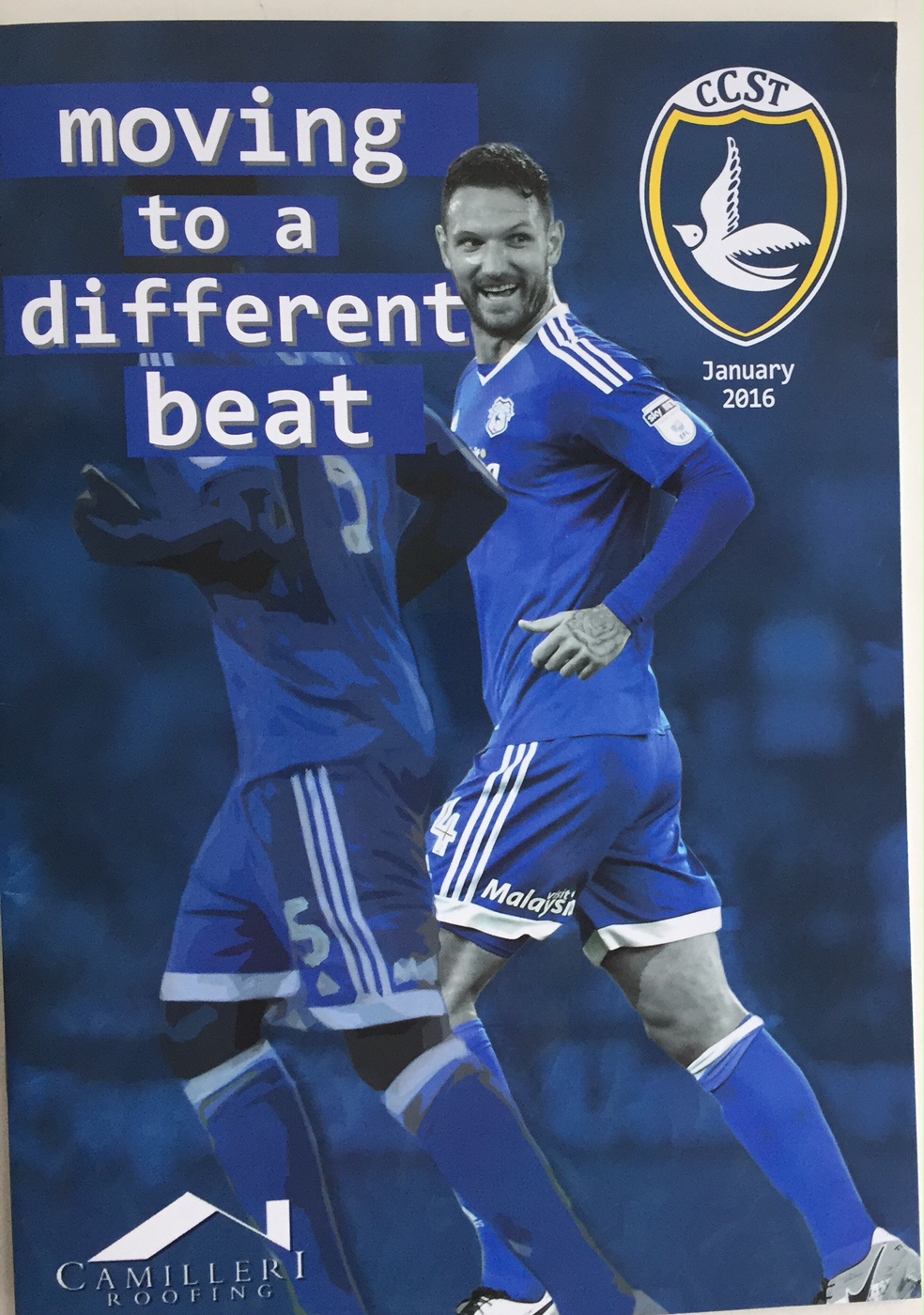 The latest edition of  Moving To A Different Beat has arrived at the homes of Trust members.
The 28-page magazine features an interview with skipper Sean Morrison, Media Wales football writer Chris Wathan writes about working with City managers while club historian, Richard Shepherd takes a look back at the crunch game with Aston Villa many moons  ago.
There are also articles from Trust chair, Keith Morgan, on the club's finances, a quiz and plenty of other features. There's also chance to win £50 with the Trust's own Cross the Ball competition.
Special thanks to Trust board member Jeff Mansfield and designer, Lyndon Road for their work on Moving To A Different Beat along with sponsors, Camilleri Roofing.
The magazine to fans will be on sale at the Fulham FA Cup tie on January 8.